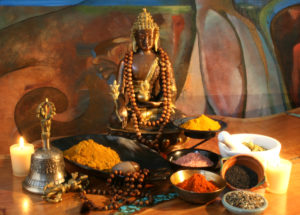 Immerse yourself in the ultimate mind-body healing experience for detoxifying the body, strengthening the immune system, and restoring balance and wellbeing with a 5 day Panchakarma cleanse, a traditional eastern Indian complete system detox.
Eliminate impurities from your body and mind to promote health and renew your sense of clarity and inner-peace
Restore your mind-body constitutional balance (or doshas), improving health and wellness
Strengthen your immune system and become more resistant to illness and disease
Reverse the negative effects of stress on your body and mind to slow the aging process
Enhance your self-confidence, strength, energy, vitality, and mental clarity
Discover your own inner pharmacy and align with your body's ability to heal itself
Bring about deep relaxation and a sense of health and well-being
Please Contact Us to Register for the next Cleanse Program.
Space is limited!
Call (928) 237-2271 for details and to reserve your space
or Email us at info@sedona-wellness.com
What is Panchakarma?
Panchakarma is a Sanskrit word that means "five actions" or "five treatments". Developed thousands of years ago in India, it is the ancient Ayurvedic process used to cleanse the body of toxic materials left by disease, poor nutrition and environmental toxins. This time-honored and powerful treatment program is unique as it includes preventive, curative and promotive actions for various diseases.
Panchakarma is a series of individualized therapeutic treatments that clear ama (toxins) and excess doshas (subtle energies) from the deep tissues of the body. According to Ayurveda's ancient texts, panchakarma can both prevent and cure disease, and it is particularly successful with chronic illnesses that allopathy hasn't conquered, such as allergies, arthritis, chronic fatigue syndrome, and migraines. On a deeper level, panchakarma can increase an individual's sense of clarity and inner peace. That's why yoga practitioners have used it to improve the quality of their spiritual practices for centuries.
How Does It Work?
Panchakarma is a Clinical Traditional Cleansing Program based on the medicine and science of Ayurveda. The therapeutic process appears quite simple in its application, and its effects are powerful and long-lasting.
Our signature cleanse program is a natural, holistic, health-giving series of therapeutic treatments that address the detoxification of every system in the body. Treatments include Ayurvedic massage, herbal treatments, steam and purgative treatments, yoga and organic juicing, nutritional medicine, supplements, and an educational lifestyle workbook, all designed to cleanse the body's deep tissues of toxins, open the subtle channels, and bring life-enhancing energy, thereby increasing vitality, inner peace, confidence, and well-being.
Like all medical procedures, Panchakarma Therapy must always begin with an initial consultation by a qualified Ayurvedic Medical Practitioner who can determine the individual's prakriti (constitutional type), the nature of the health problem (if any), and the appropriate degree of intensity of the prescribed therapies. At Sedona Wellness and Pagosa Wellness our Ayurvedic Medical Practitioner, Lorrie Lawrence, will oversee not just your consultation, but every step of your 5 day cleanse program, together with licensed technicians and a compassionate support team.
Our Panchakarma Program Includes:
One nutrition and lifestyle consultation with your practitioner guide that includes a health and wellness program for healthy diet, exercise and lifestyle practices
A pulse assessment to define your basic constitution and imbalances
Full body Thermal Imaging study and Doctors report (some terms apply)
Customized Itinerary, program guide book
Daily Ayurvedic medical treatments by trained technicians
Yoga instruction
Personalized therapeutic nutrition with a special organic diet of kitchari, medicinal teas and juices 
All wellness products and supplements used during your program 
Peaceful retreat environments in nature that provides space for true contemplation and self-healing
Groups receive a discount (limited to 6 participants per cycle)
5 Day Cleanse Program:
Cost: $2633
We guarantee a positive outcome with
hundreds of supportive testimonials
"One of the best healing experiences of my life was Panchakarma by Lorrie Lawrence at Sedona Wellness…I received a restoration of balance, mental clarity, and a big improvement in my health and wellness. I felt that my immune system become stronger, my energy levels went higher, and my relaxation became deeper…Thank you, with deep gratitude."
– Heather M. Arizona
Please Contact Us to Register for the next Panchakarma Cleanse Program.
Space is limited!
Call (928) 237-2271 for details and to reserve your space
or Email us at info@sedona-wellness.com
More Information
What is Ayurveda?
Ayurveda is an elegant system of healing, first described around 5,000 years ago in ancient Vedic texts as comprehensive teachings on preserving and maintaining health. The fact that this ancient medicine is still in use today is a testament to the wisdom it holds when it comes to understanding the human potential to achieve a happy and wholesome life.
Ayurveda emphasizes preventative and healing therapies along with various methods of purification and rejuvenation. Ayurveda is more than a mere healing system; it is a science and an art of appropriate living that helps to achieve longevity. It's based on the belief that health and wellness depend on a delicate balance between the mind, body, and spirit. Its main goal is to promote good health, not fight disease. But treatments may be geared toward specific health problems.
The Benefits of Panchakarma
Cleared toxins from the entire system
Balanced Doshas (subtle energies)
Healed digestive system
Enhanced immunity
Decreased stress
Anti-aging
Improved skin luster
Weight-loss (if overweight)
Deep relaxation
Meditative outlook in life
Enhanced mindfulness
When toxins (ama) have accumulated over a period of time, mental and physical functioning is diminished and it feels like it takes a lot of energy to get anything done. The body is working overtime to perform what it usually does with ease. It is difficult to restore balance and harmony until the impurities have been eliminated. Once ama is reduced and agni (digestive fire) is strong, you can tackle life a lot easier.
The world today is busy, stressful, and toxic; it places a huge strain on your physical and mental systems, especially over time. While you may not see it with your eyes, you most assuredly feel it. Stress is a huge problem and is the cause of many ailments. How can you focus on creating the happy life that Ayurveda promotes when you don't feel good? The first step is clearing out the gunk, or ama, through panchakarma and then learning tools to maintain good health.
Why You Should Try Panchkarma 
Panchakarma therapy is both preventive for healthy people to maintain and improve excellent cellular function, and curative for those experiencing disease. If you are healthy, then you will become stronger and have more energy. If you are sick, it will gently encourage you back to health in a natural way. Prevention is important! Anything you can do to maintain a state of balance will help in the long run and ensure a long wholesome life.
Panchakarma is not only for detoxifying the body, but also for rejuvenation — strengthening the immune system, and restoring balance and well-being. It is one of the most effective healing modalities in Ayurvedic Medicine.
Seven Signs You Need To Detox:
Thick layer of coating on the tongue
Tired throughout the day, especially after meals
Body aches and pains
Uncontrollable cravings
Foggy mind
Bad smelling breath, odor and flatulence
Constipation or diarrhea
Traditionally, Ayurveda suggests doing panchakarma with the change of the seasons, so about three times per year. It is also recommended any time you experience transitions as your system can become out of balance and accumulations can occur. Anytime you feel out of sorts or ill, consider panchakarma. The whole process helps to remind you about the importance of taking care of yourself and honoring where you are in life and what you need in the moment.
Your body and mind thrive when given moments of respite and some peace. Panchakarma not only rejuvenates your body and mind but also teaches you about yourself. The value of knowing what good health feels like, even if it's just a glimpse, provides a sense of hope that it's possible to live in this world and feel good.
Please Contact Us to Register for the next Panchakarma Cleanse Program.
Space is limited!
Call (928) 237-2271 for details and to reserve your space
or Email us at info@sedona-wellness.com
Lorrie Lawrence, LMMT 1200 hr, AP, RYT 200 hr, NCBTMB, NAMA Certified Ayurvedic Medical Practitioner
| | |
| --- | --- |
| | Lorrie is a former field medic and VA nurse with over 30 years experience in the field of health, including modern and ancient integrative wellness modalities.  She's a magna cum laude graduate who completed her studies and practicum in the USA, Switzerland, Germany, France and Mexico for Allopathic and Indigenous Medicine. Lorrie is passionate in her respect and love for Ayurveda. Her journey has led to an education with Dr's Deepak Chopra, David Simon, and Vasant Lad for Ayurvedic Medicine, and she is a Certified Chopra Center instructor. |