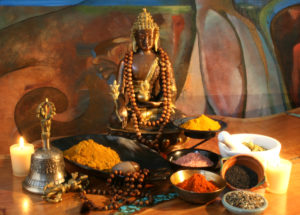 HERE ARE THE FACTS TO HELP TAKE CARE OF YOUR BODY NOW:
SEASON CHANGE WEAKENS IMMUNITY-STRENGTHEN NOW
WEATHER CHANGE CARRIES BACTERIA-EMBRACE THE CHANGE
STRESS INCREASES RISK OF INFECTION-BECOME RESISTANT
WINTER "ALLERGIES" BEGIN-PREPARE AND PROTECT
CHANGING SEASON CAUSES FATIGUE-INCREASE VITALITY
TOXINS CONTRIBUTE TO RAPID AGING-REDUCE THE EFFECTS
IMPERFECT NUTRITION CHOICES AND TOXINS CONTRIBUTE TO BRAIN FOG, BLURRED VISION, RINGING EARS, DIGESTIVE DISCOMFORT, CONSTIPATION, INSOMNIA, SNORING, HAIR LOSS, BODY PAIN, AND LETHARGY.
ELIMINATING TOXINS WILL ASSIST YOUR BODY IN PRODUCING ITS OWN MEDICINE, ADD STRENGTH, VITALITY, PEACE, WELLBEING AND OVERALL POSITIVE OUTLOOK.~CHANGE COMES FROM WITHIN
Do you want to look, feel and live better than ever before?  Our five day Ayurvedic Cleanse program will guide you through a simple yet profound experience towards Perfect Health.  You will receive:
Customized Itinerary, program guide book

All wellness products and supplements used during your program

Personalized therapeutic nutrition with medicinal teas and juices

Full body Thermal Imaging study and Doctors report

One wellness consultation nutrition and lifestyle roadmap with your practitioner guide

A pulse assessment to define your basic constitution and imbalances

Daily Ayurvedic medical treatments by trained technicians

Yoga instruction

Couples cleanse and groups receive a discount (limited to 6 participants per cycle)*

Peaceful retreat environments in nature

We guarantee a positive outcome with hundreds of supportive testimonials
Call (928) 237-2271 or (970) 422-7161 for details and to reserve your space.
Learn more about our locations and practitioners on our website: 

sedona-wellness.com

 and 

pagosawellness.com

 or Email us at info@sedona-wellness.com
[rs_programs table show_date show_register_link]